Renowned Hong Kong brand Coronet® of Aaron Shum Jewelry Ltd will unveil their partnership with award-winning Canadian jewellery designer and painter, Reena Ahluwalia, by launching 'Coronet By Reena Ahluwalia' line at Baselworld 2017.
Named Inner Brilliance, the new diamond jewellery collection captures the essence of the patented Coronet® setting that ensembles seven round brilliants with an elevated centre diamond set without prongs, creating the effect of one grand solitaire. necklaces wholesale
Aaron Shum, founder of Coronet® and president of Aaron Shum Jewelry, said: "With our continuous endeavours to break through in design and technology, Coronet® differentiates itself as the trend setter of the industry and this year, we are happy to further the collaboration with jewellery designer and diamond painter, Reena Ahluwalia, by launching a collection of jewellery that inspires the realignment of personal values and allow our inner brilliance to shine through."
Reena Ahluwalia said: "The Inner Brilliance collection is all about self-expression, deep emotional connection to our personal values and a reminder to stay connected to what's most valuable to us."
The Inner Brilliance collection comes in colourless diamonds and also in rubies and diamonds combination. There are 21 SKUs available in 18-Karat white, rose and yellow gold. The collection consists of necklace, pendant, earrings and rings. By nature of the patented Coronet® setting, the collection has a decidedly voluminous multiple-carat look, yet is affordable for self-purchasers.
Along with the jewellery collection, on exclusive view at Baselworld will be Reena Ahluwalia's four-feet, hyper-realistic Coronet Diamond Painting that showcases the true beauty and unique characteristics of Coronet® patented diamond setting.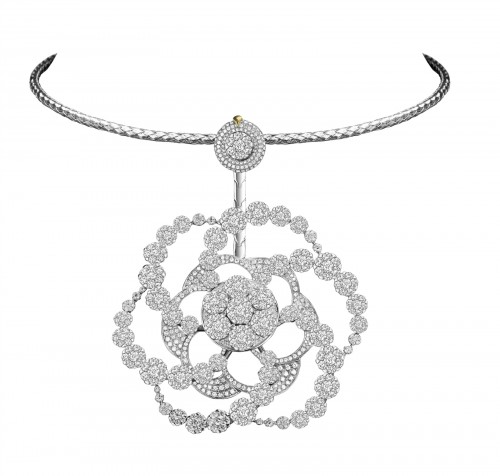 Inner Brilliance 18-karat white and yellow gold necklace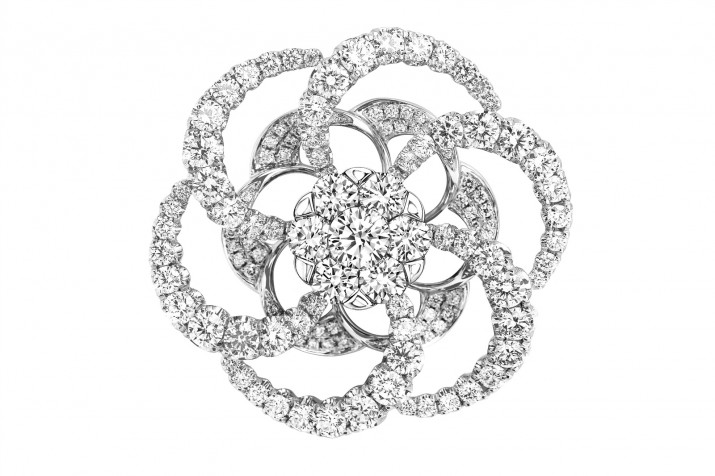 Inner Brilliance 18-karat white gold ring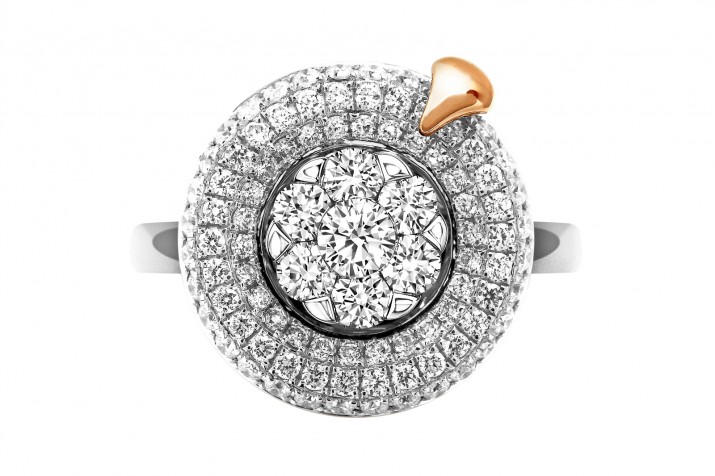 Inner Brilliance 18-karat white and rose gold ring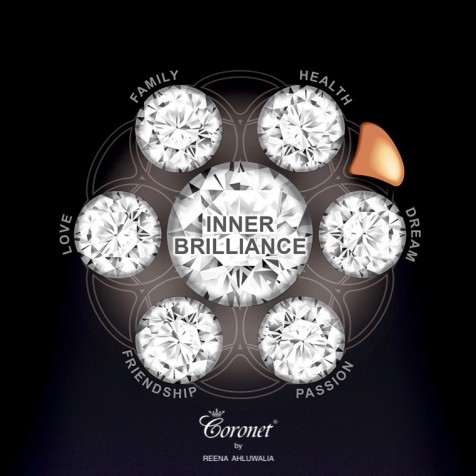 Inner Brilliance design concept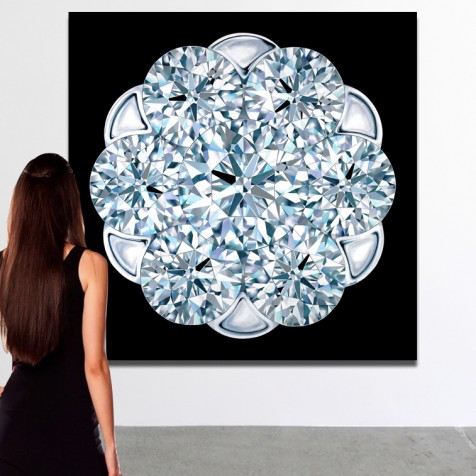 Hyperrealistic Coronet Diamond Painting by Reena Ahluwalia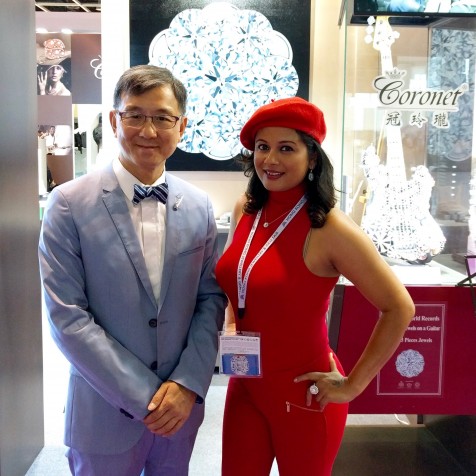 Aaron Shum (left) and Reena Ahluwalia

Source: Hong Kong Jewellery